just some of my hotfox who have rocked!
Belinda's tips, treats and tricks
To keep you fully charged and motivated along way!
WHAT adrienne HAD TO SAY:
'Without Bee I would never have reached my goal weight or changed my attitude about exercise. Exercise used to be a chore for me but her easy going nature, good humour but tough workouts keep me motivated and inspired to do better and achieve even more. I would recommend anyone of any fitness level to give Bee a call and make a change for the better.'
Adrienne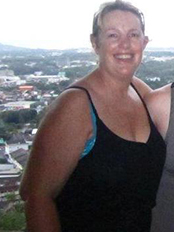 WHAT ashley HAD TO SAY:
'BELINDA FOUNDER AND OWNER OF HOTFOX FITNESS HAS CHANGED MY OUTLOOK ON LIFE. I'AM FITTER, HEALTHIER AND I FEEL LIKE A NEW PERSON . I FEEL I GET SO MUCH MORE OUT OF LIFE, AS EXERCISING AND EATING WELL GIVES ME MORE ENERGY TO DO ALL THE THINGS I LOVE AND IT'S ALL THANKS TO THE ENCOURAGEMENT AND POSITIVE ENERGY BELINDA PUTS OUT! BELINDA CREATES A COMFORTABLE AND RELAXING ATMOSPHERE AT HOTFOX HEADQUARTERS. INSPIRING IMAGES ALL ROUND THE WALLS HELPS KEEP YOU MOTIVATED AND DRIVEN WHEN YOU THINK YOU CAN'T DO IT! THANKS BELINDA I FEEL LIKE A HOTFOX NOW X ASHLEY DOLEMAN'
Ashley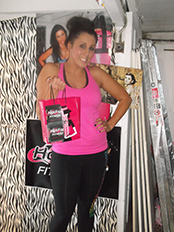 WHAT claire HAD TO SAY:
I haven't enjoyed exercise for a very long time until I joined Hotfox Fitness. My trainer Belinda has enthusiam and dedication to see me reach my goals which is infectious. We talk about food and Belinda tailors exercise programs to get me to my goals. I now enjoy exercise very much and love the extra energy as a result! Claire Tallis
Claire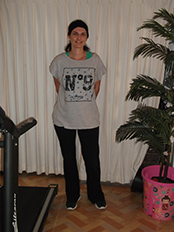 WHAT amanda HAD TO SAY:
Taking up personal training with Belinda at Hotfox Fitness was the best decision I have ever made. It has totally changed my life. I was very overweight and desparately wanted to be one of those people that loved working out and have a real transformation. I would like to thank Belinda from Hotfox for helping me change my life not only have I lost over 30kgs, but have completely changed the way I think about food and exercise. I think what kept me going was the fun I had at training and the ongoing support that Belinda has for her clients. She is so very down to earth and easy to get along with and makes you feel really comfortable even when your sweating and pushing yourself! I can definitely say I recommend her to every girl out there. Amanda Peereboom
Amanda Peereboom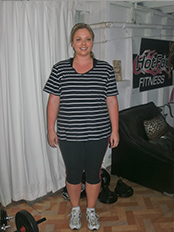 WHAT bree HAD TO SAY:
I'm stronger, fitter, happier since I started training with BEL 2 years ago and just want to keep on training!
Bree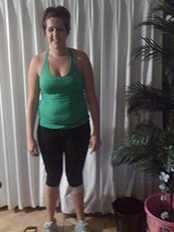 WHAT julieanne HAD TO SAY:
"I HAVE BEEN TRAINING WITH BELINDA FOR 4 YEARS NOW. I CONSIDER THAT I'AM FITTER AND TRIMMER THAN I HAVE BEEN IN 20 YEARS. BELINDA KEEPS ME FOCUSED AND CHALLENGED AND ENSURES I CONTINUE MY FITNESS REGIME. AS A RESULT, MY CLOTHES FIT,I HANDLE STRESS EFFECTIVELY AND FEEL GREAT!'
JULIEANNE ALROE